Leaving digital footprints is one of our greatest worries today. While our locations, personal details, pictures, and every other data is owned by companies like Facebook and Google, they also promise to provide end to end encryptions and data security insurances. Although, as of recent revelations, Facebook has, more than once, sold our data, pictures and all other kinds of personal information to corporate houses like Cambridge Analytica. So it is crucial that we stay safe, and keep our files safer with best photo hiding apps.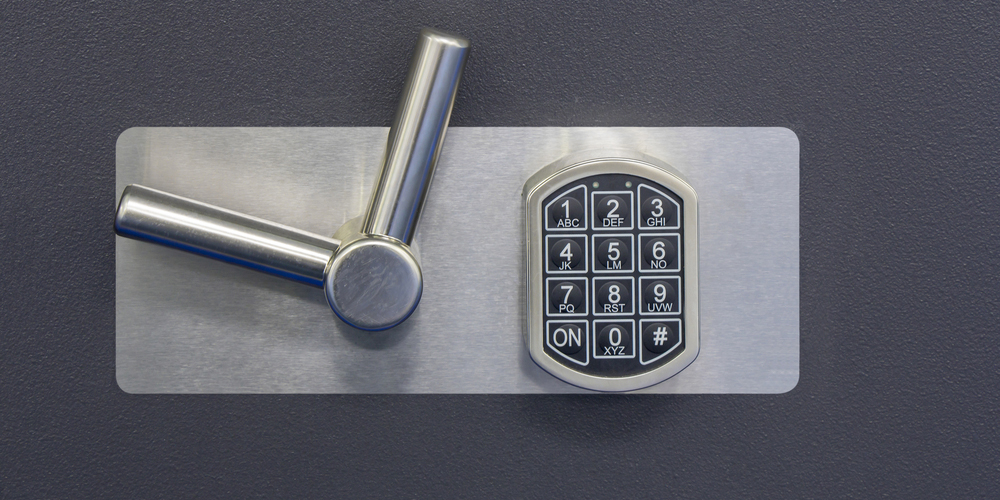 10 BEST PHOTO HIDING APPS
Here is a list of the best photo hiding apps you should definitely try.
Calculator: Photo & Video Vault
Size: 2.8 MB
Rating: 4.6/5
Creator: Greenworld INC
Calculator: Photo & Video Vault as the name suggests looks like a calculator app. The logo, too, denotes a calculator so there is no chance someone unaware of the same will even consider opening the app. The app also has a proper calculator with all the features and functions so there is no doubt ever. Also, all your pictures are hidden and encrypted. So that acts as an extra layer of protection against leakage or disclosure.
Hide It Pro
Size: 11 MB
Rating: 4.5/5
Creator: Anuj Tenani
Hide It Pro has over twenty million users worldwide. It remains disguised as an audio manager in the app settings. You will have to use a secret pin code to access the hidden pictures and videos. It can also be used to turn volumes up and down. To open the vault, long press on the audio manager title and the Hide It Pro app will open, where you have to put the password and access the items.
Calculator
Size: 11 MB
Rating: 4.8/5
Creator: FishingNet
Calculator is a disguised Sgallery for users with higher demands for picture privacy and control. All you need to do is long-press the icon for Calculator, enter the password, and press the equals to the button. That will redirect you to the secret gallery saving all your hidden images and clips. It has an AES encrypted algorithm to encrypt any data you don't want others to come across, change the file's format and size as well as take pictures and record videos.
Vault
Size: 12 MB
Rating: 4.5/5
Creator: cxzh.Ltd
Vault is an app that stored your hidden photos in a way that they can only be accessed with the passcode. There is an option to save them on the cloud as a backup. It provides with excellent app lock facilities, and a private browser, which won't save your digital trails. You can easily transfer data using the cloud feature to devices you own.
Clock: The Vault
Size: 6.2 Mb
Rating: 4.5/5
Creator: W S Infotech
Clock: The Vault not only hides pictures and videos to keep them safe from unwanted viewers, but it also consists of fingerprint protection for the best security. Nobody other than you can ever open the vault even if they are aware of the password. It is a biometrically secure app for your hidden files. It also consists of a break-in alert that sends a picture of the face of the person to your mail, whoever is trying to unlock the app with a different password or fingerprint.
Photo Lock App
Size: 3.4 MB
Rating: 4.3/5
Creator: Donna Danley
Photo Lock App helps you to directly hide pictures without even opening the app. This app has a stealth mode, there the app totally disappears, and gets replaced with a secret icon like news, weather, radio, etc. something, which only you will know of. It also protects itself from being unintentionally uninstalled by kids or strangers by hiding itself in the apps section.
Hide Photos And Videos
Size: 3.9 MB
Rating: 4.3/5
Creator: hopahopa Apps
Hide Photos And Videos is a photo hiding app that uses encryption to secure data. It saves and protects the files you wish to hide. All you have to do is create an account and add the files to your already existing album. The encryption also makes sure your files remain hidden and are not hacked or decrypted by others.
Lock My Pix Secret Photo Vault
Size: 6.6 Mb
Rating: 4.7/5
Creator: fourchars
Lock My Pix Secret Photo Vault lets you make custom album covers, and themes to protect data. It is an advertisement free app. It also has the option of creating multiple vaults with different passwords for categorization and safekeeping. The fly encryption keeps the pictures and videos AES CTR protected so there is no chance of leakage.
Gallery Vault: Hide Pictures
Size: 11 MB
Rating: 4.7/5
Creator: SMS ROBOT LTD
Gallery Vault: Hide Pictures has a fake crash dialog unlock. Its advanced security and encryption prevent break-in attempt and secures data. All you need to do is share the pictures from your gallery to the app, and it will take care of the rest. It also provides you with a safe browser to surf the net without being constantly tailed.
Secret gallery
Size: 6.2 MB
Rating: 4.3/5
Creator: Volume Up
Secret gallery technically hides your selected photos and videos behind the search browser window that others can never guess. You will have to enter the previously set passcode and access the files. You can also automatically delete pictures and clips from your phone's gallery. Although, the deleted original photo can never be recovered ever since this app removes all trails and keeps your hidden folders safe.
15 BEST PHOTO HIDING APPS
Other than the ones described below, there are some more apps renowned for protecting your hidden images and files.
Calculator: Photo & Video Vault

Hide It Pro

Calculator

Vault

Clock: The Vault

Photo Lock App

Hide Photos And Videos

Lock My Pix Secret Photo Vault

Gallery Vault: Hide Pictures

Secret gallery

App Lock

Photo Vault

Hide Something

Gallery Lock

Hide Pictures And Videos
CONCLUSION
It is important that we keep our data secure, and respect the privacy of the data of others. With rapid improvements in technology every day, we need to be more and more cautious about ourselves. Because let's accept it. Data, today is the most expensive asset.