We are all accustomed to those pretty videos and audios flooding our newsfeed where people sing and play. Are you shocked to suddenly see people becoming so talented and you doing nothing? Throw your FOMO away and learn their trick today. Try Best Auto Tune Apps & Tune your voice, and that of your guitar, and maybe violin, and maybe ukelele, and maybe the voice of your maths teacher? oh wait, don't do that.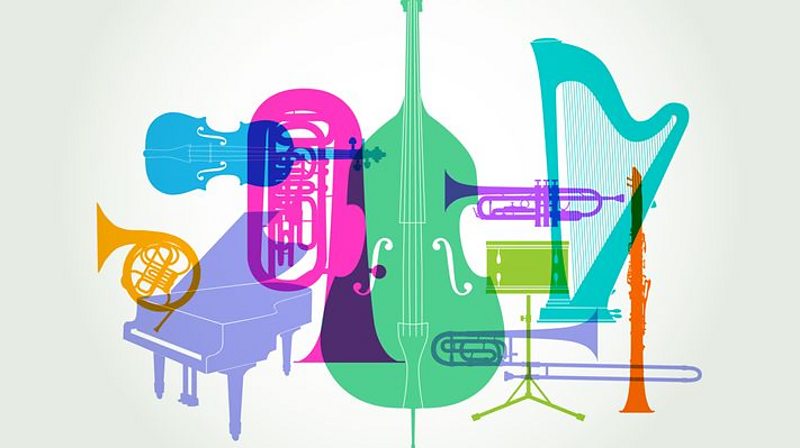 15 Best Auto Tune Apps You Should Definitely Try
Here are the functions, pros, and cons of the best auto tune apps.
Voloco
Size: 8.1 MB
Rating: 4.4/5
Creator: RESONANT CAVITY
Voloco is an app that not only acts as a real-time voice processor but also combines automatic tuning, harmony and vocoding. You can select a downloaded track from your device, or even choose one from the app's library and get going. You can create your own music selfie and record videos. Voloco makes it really easy to share them on social media platforms and even asks you to tag the app's page. They often re-share your post ensuring you get the reach you deserve.
Also Try Best Stop Motion Apps For Your Video Editing
Rapchat
Size: 33 MB
Rating: 4.4/5
Creator: Rapchat Inc.
Rapchat, as the name suggests is an app that specializes in rap songs. You can easily use the rap name generator to first create a unique and mesmerizing name for yourself. Then all you have to do is select one among thousands of beats and tracks composed by world level best producers and start recording. Not only can you accommodate multiple tracks in one song, but you can also add an auto vocal tune chorus, harmonies, adlibs, or collab with someone. Create and share your raps, and get the fan following and appreciation you have always wanted.
Star Maker
Size: Varies With Device
Rating: 4.3/5
Creator: StarMaker Interactive
Star Maker is one of the most rated and best auto tune apps available in the game. It is actually like a game. It keeps you updated and involved by daily challenges, rankings, personal awards, take the mic events, and an externalized SID. You will have your unique SID on the ME page, where you can also search up for friends to interact with or enjoy music. It has over 50 million users worldwide, and they claim to have the best experience with this app.
Smule
Size: 34 MB
Rating: 4.1/5
Creator: Smule
Smule offers karaoke solo and duet singing and recording which can be shared worldwide. You can sing duets with artists like Justin Bieber and Luis Fonsi. This app also lets you share live videos of your karaoke singing while fine-tuning your performance. You can also use pitch correction for real-time tuning while recording. You can even create and upload your own song in the Smule Songbook for other users to sing your song.
Tuner- gStrings Free
Size: Varies With Device
Rating: 4.7/5
Creator: Cohortor.org
Tuner- gStrings Free is a chromatic tuner application that generally measures intensity and pitch. This app has multiple built-in instruments and tuning. It has a separate tool meant for orchestra tuning itself, along with a long list of built-in temperaments like just, Pythagorean, comma, and mean-tone. It also has a pitch pipe and can be used to tune guitars. Although this app comes with a few advertisements, we can't blame them, the app needs money to run as well.
Master Violin Tuner
Size: 14 MB
Rating: 4.7/5
Creator: NETIGEN Music Tuners
Master Violin Tuner, just as the name suggests, deals with tuning your violin to its best performance. It has a special algorithm that recognizes and enhances violin tunes better than any other app available. Violin, already being very unpopular and underestimated has very fewer apps and developers dedicated to them, and this one ranks top among all. It also consists of a pitchfork tool that helps you tune your strings regularly. All that you have to do is just play the sounds one string at a time and tune them according to the readings in the app.
Raply
Size: 15 MB
Rating: 4/5
Creator: Raply
Raply is not just an app, but a community, a lifestyle growing inside people worldwide. It is a very inclusive and supportive community for all rappers and starters to introduce themselves into the hip hop and rock and roll world and share their music and enjoy others'. It will provide you with an online studio where you can record your own rap using beats, freestyle, and edit it as you like it. There is a feed especially for your music, where you can share, follow, admire, inspire and get feedback for growing into a successful and happy musician.
Voice Changer
Size: 7.7 MB
Rating: 4.3/5
Creator: Super Effect Studio
Voice Changer is among the very few apps that are totally free and has no subscription options. This not only supports a huge range of editing, enhancing and customizing options but also records your voice in very high quality, while applying effects and preparing them to be shared with friends. There is also a special speed changer option that lets you slow-mo or fasts forward your recordings making sure to make them interesting and unique.
Tune Me
Size: Varies With Device
Rating: 4/5
Creator: Bside Studios
Tune Me allows you to record tracks with pitch shift and auto-pitch effects. It has a stock of over 500 tracks in its gallery, where you can record the best hip-hop and R&B tracks in your voice. This app has a very fast processing feature that applies effects in the background directly when recording. It also provides you with a multi-functional mixer, that lets you adjust volumes of vocals and beats separately. This app also displays wavelengths while recording for better and easier use.
Guitar Tuna
Size: Varies With Device
Rating: 4.8/5
Creator: Yousician Ltd
Guitar Tuna is the ultimate and best auto tune apps for guitars, bass, ukulele, and other stringed instruments used to play music. It has over a hundred million downloads and is used by amateurs and professionals unparalleled. This is a very basic app that is user-friendly and works equally good with acoustic as well as electric guitars. Cables are not required to use this app and thus removes all kinds of clumsiness. This uses your phone's microphone to directly recognize, tune, amplify and enhance your music.
15 Best Auto-tune Apps For Your Phone
The apps that you must try to tune the instruments and vocals up are as follows.
Voloco

Rapchat

Star Maker

Smule

Tuner- gStrings Free

Master Violin Tuner

Raply

Voice Changer

Tune Me

Guitar Tuna

Vocal Pitch Monitor

Tuner and Metronome

Guitar Tuner

Voice Over

Pano Tuner
Conclusion
While these best auto tune apps are of great help to learn and practice music, we can't ever deny the importance of actual, professional teachers doing the same. And we all should learn to be as independent as possible, hence, use these, but try to play music on your own too. Get trained and rock the world.